ACTIVATE
Register your Definitive Authentic collectable, establish ownership, and generate your CERTIFICATE OF AUTHENTICITY in 3 Easy Steps.
Tap your smartphone on the Definitive Authentic™ logo to activate the technology embedded in your purchase.
1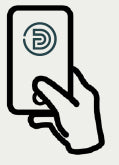 1
Using your smartphone, simply tap the Definitive Authentic logo located on your collectible to activate the special NFC-chip, launching the Definitive Authentic mobile experience.
2

2
Claim your collectible, establish ownership, and generate your Certificate of Authenticity, which is recorded on the blockchain. After going through these steps, you will receive a confirmation email. 
3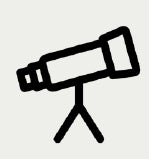 3
Explore the Definitive Authentic experience, and engage with exclusive content and opportunities.

Share information about your artifact with others and display your Definitive Authentic collection.
Watch the video tutorial - HERE
Remember to tap the Definitive Authentic logo on collectables or at participating future events to unlock features and exclusive content that will enhance your overall experience.